Home
Black Plus Size Lace Up Halter Neck One-piece Swimsuit
Black Plus Size Lace Up Halter Neck One-piece Swimsuit
customers are viewing this product
DETAILS :
This swimsuit will have you beach ready in no time! The one-piece swimsuit features a spaghetti strap with padded cups for a soft feel. A lace-up at the waist embodying your fitted figure. 
---
Swimwear Type: One-piece 
Material: Polyester,Polyurethane 
Bra Style: Padded 
Support Type: Wire Free 
Neckline: Spaghetti Straps 
Pattern Type: Solid 
Weight: 0.25kg 
---
Reference size: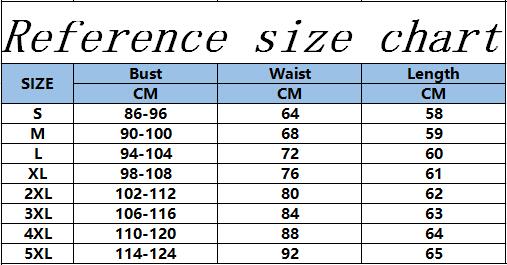 The cookie settings on this website are set to 'allow all cookies' to give you the very best experience. Please click Accept Cookies to continue to use the site.