Home
Grey Print Sleeveless Slim Plus Size Tankini Two Piece Swimsuit
Grey Print Sleeveless Slim Plus Size Tankini Two Piece Swimsuit
customers are viewing this product
DETAILS :
This is a conservative bathing suit with lace-up straps on the bust and skinny trousers with a gradient-changing design. Make others look like a sports suit.
---
Swimwear + Swim Shorts (two-piece set)
No steel holder, with cup cotton removable
Polyester + spandex
---
Test Wear Report :  Height  cm/weight  kg : 174/66    Measurements cm : 91/67/97    Size: S
---
Reference size: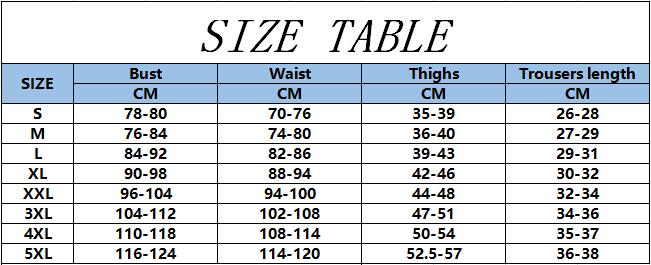 The cookie settings on this website are set to 'allow all cookies' to give you the very best experience. Please click Accept Cookies to continue to use the site.